Overview
The Manage FAQ feature can be accessed from the main Control Panel at Plugins > FAQ.
This feature is divided into three sections:
Create FAQ (default view)
Create Category
Manage FAQ Category
Create FAQ
Upon initial page load, the Create FAQ form is open. This form allows the network operator to add new FAQ. The form allows you to specify the title of the question, the category to file it under, and the answer. The answer field supports HTML formatting.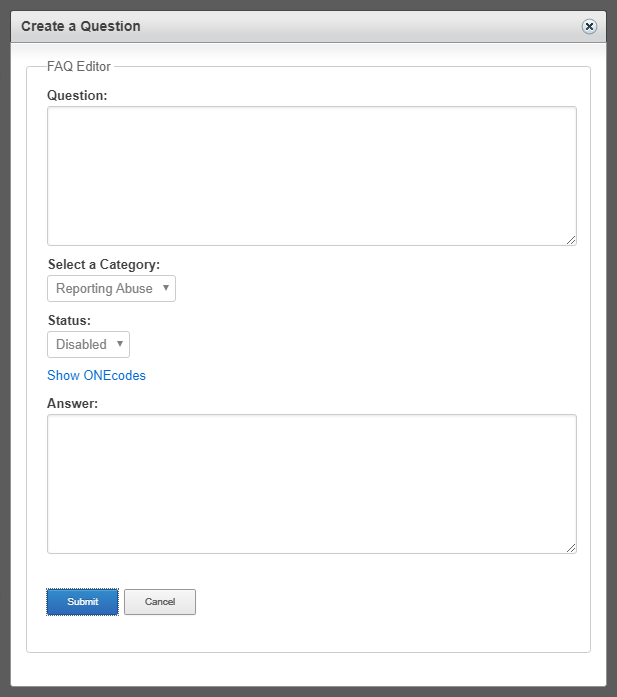 Add New FAQ Category
To add a new FAQ Category, click the tab labeled Manage Categories and then Add Category. You must specify a name for your new category. You may also select a parent category, however, this is not required. Click Submit to save.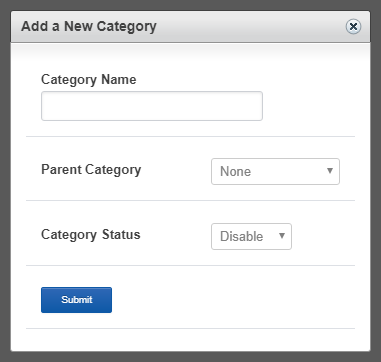 Manage Existing FAQs
The third and final section of this Manage FAQ page is the list of all existing FAQs. Click the Manage FAQ Category to see a list of all existing entries for your network.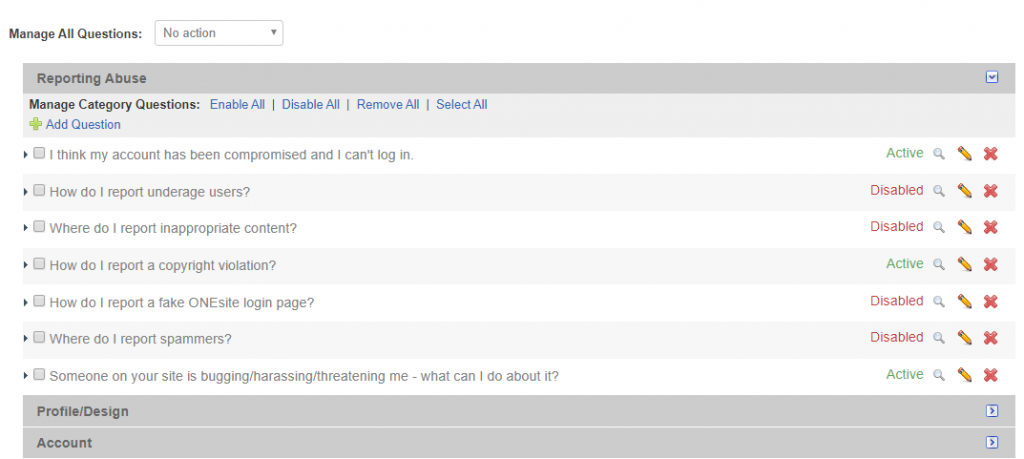 All entries are active by default. To disable a FAQ from being displayed, check the checkbox to the left of the entry (or entire category) and hit the Submit button at the bottom of the page.