Overview
In addition to ONEsite's standard array of pages and content, we also offer the ability to create and manage customized pages and content through our CMS system.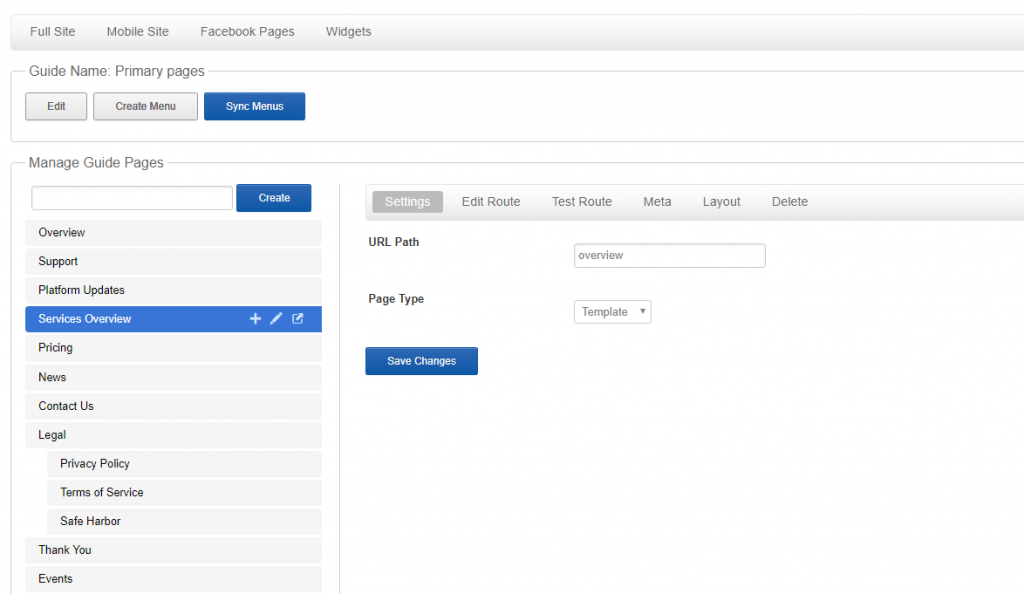 This can be reached through the Control Panel at Site Builder > Page Builder > Site Guides.
Edit a Page
The Settings Tab contains the URL Path and Page Type. You can specify whether the page is a Controller, Template, or Asset.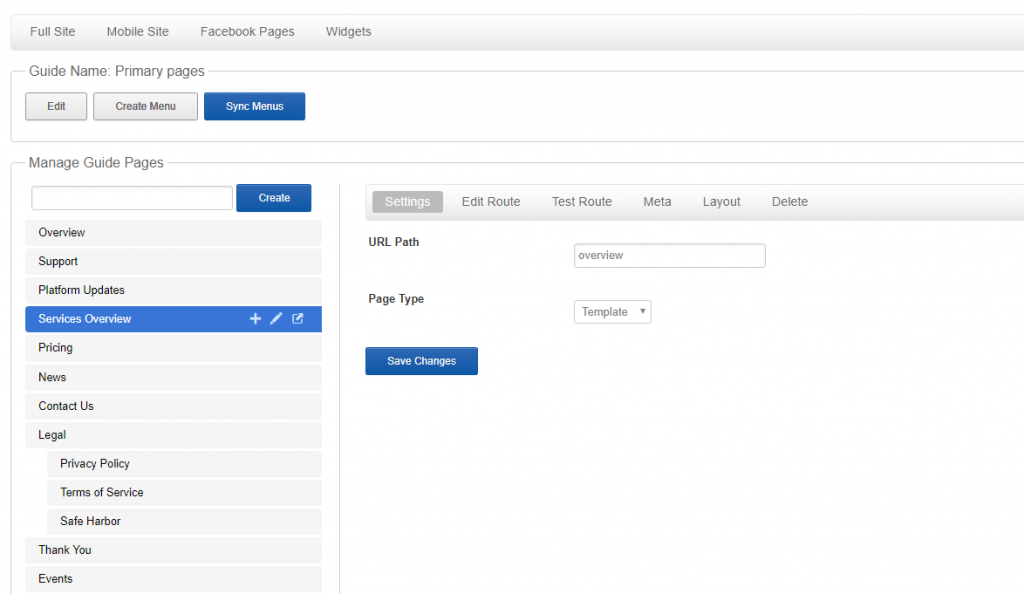 The Edit Route Tab contains additional routing options.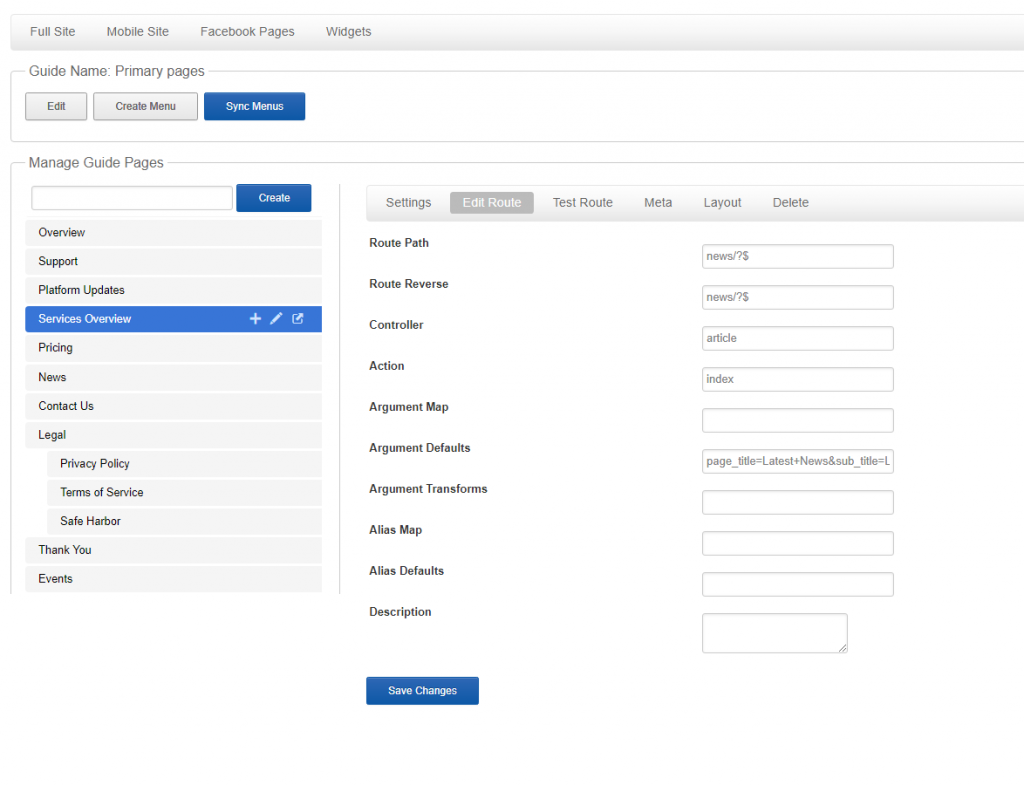 The Test Route tab allows you to test routes and arguments for conflicts.
The Meta tab allows you to enter custom Page Titles, Page Keywords, and Description.
The Layout tab will open the page in the Drag & Drop Layout Editor.