Overview
The Full Site Guide feature is found in the control panel under Site Builder > Page Builder > Site Guides.
This portion of the site guide allows networks to build out websites. Full site guides can include an unlimited number of pages. This guide is tied into our Menu Manager feature and allows networks to auto-generate dynamic menus based on the order of the pages in your guide.
Creating a Full Site Guide
To create a mobile site guide, begin by clicking Add Site Guide. If this is done from the full Site menu the type will already be set to WWW. However, if you are on one of the other guide pages, you can still select WWW in the dropdown and your new guide will be added to the appropriate location.
This opens a popup where you will name your site guide. Click Save when finished.
Editing a Full Site Guide Page
The Full Site Guide builder shares the same interface as all other site guide types. For detailed instructions on how to use the builder, please visit the creating a site guide page.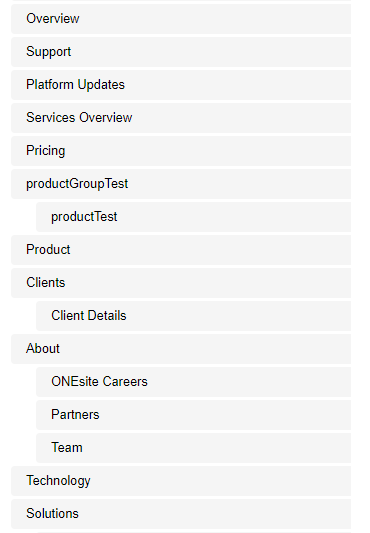 Viewing a Full Site Guide Page
http://www.domainname.com/go/cmspage/page_title