Overview
The Content Categories feature is a way to categorize all UGC content on your network. This feature can be accessed through the Control Panel at Plugins > Content Categories. Please speak to your project manager to activate this feature before you can begin.
A category can be shared by all content types or assigned to a single content type. All categories support an unlimited number of subcategories.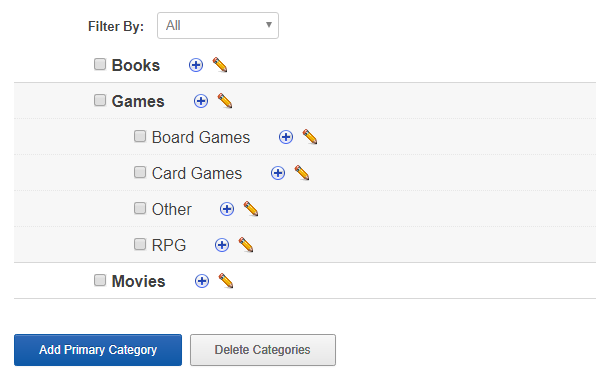 Managing Your Content Categories
To add a new top level content category, click the Add Primary Category link. You will need to name your category, as well as define what type of content to associate with it.
Content Types:
All
Article
Audio
Blog Post
Calendar Event
Comment
Document
Forum Thread
Group
Listing Occur
Photo
Question
Video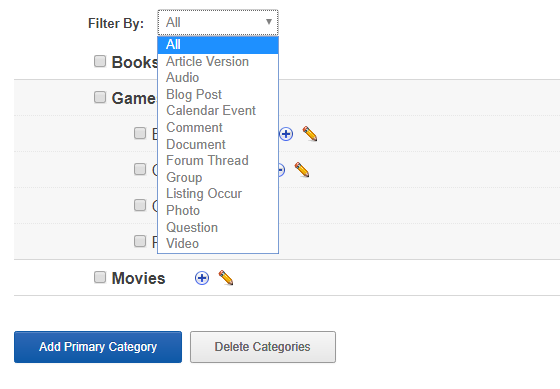 Sub Categories
The Content Category system allows for a multi-tiered category hierarchy. The limit of nested sub-categories is 10 levels deep.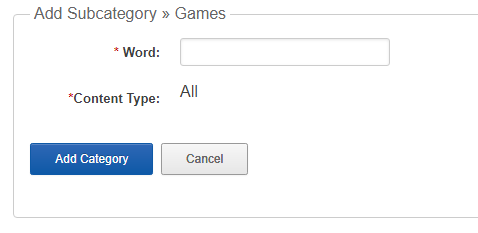 What a User Sees